<![if !vml]>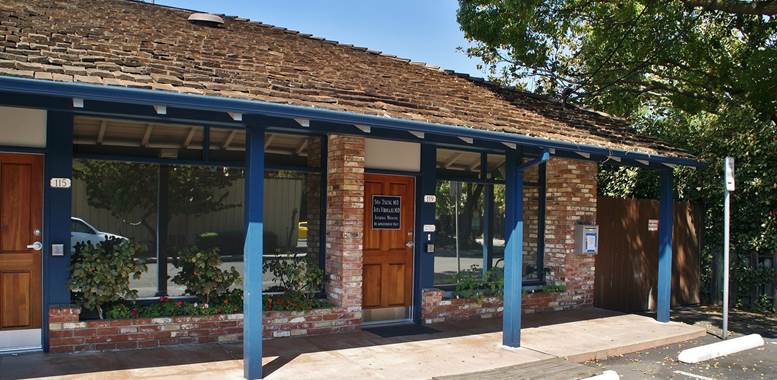 <![endif]>
A new kind of old-fashioned medicine...

In this time of marvelous advances in the science of medicine, we believe that the cornerstone of medicine is still the patient-physician relationship. This active partnership allows us to help patients stay healthy and to treat illnesses effectively. It is because of our firm conviction in the importance of this relationship that we started our two physician internal medicine practice in 2002 dedicated to the thorough, comprehensive, patient-centered care of adult men and women.

Our small friendly office of two physicians is simple to navigate. We are out of network for all insurances including Medicare which allows us to deliver quality care at a pace that suits the individual patient.  All of our patients pay at the time of the appointment and for physician time spent on their behalf such as reviewing records or coordinating care with specialists.  There is, however, no monthly fee like "concierge" practices.

Our telephones are answered by real staff and any missed calls are promptly returned. Time is allotted daily for same day appointments with the physician allowing excellent access for urgent needs. Although we believe in useful technology, we do not use email for patient care because our experience has shown that visits with the doctor are significantly more useful and accurate.  Even the length of your appointment is tailored to fit your specific needs.

We believe in taking care of the whole person. As one of our 94 year old patients once said "I come here because you don't treat me like an old lady who doesn't know anything. You treat me like a real person."

We provide care for prevention, wellness, chronic and acute illnesses. Our physicians will help coordinate care across all elements of the health care system including specialists, therapists, hospitals, home health care, and community support services. Our thorough medical records reflect our drive to keep up to date with everything that impacts our patient's health. Our physicians work extra-hard to integrate information from different sources in order to optimize medical care for each one of our patients.

Our caring team makes us especially well equipped to deliver care to geriatric patients as well as to our younger patients. We have always practiced "patient-centered medicine" even before that concept became popular. Our office knows that the healthcare team does not just include our physicians, our nurses, and our staff but also includes you, your specialists, your family and your caregivers. We want to harness the caring, the expertise, and the energy of everyone around you to help you live as healthy a life as possible.

Dr. Tsung and Dr. Virmani have been working together since residency at Stanford and share the vision that a patient can have an old-fashioned patient-doctor relationship and yet have all the advantages of modern medicine.
We look forward to getting to know you and having you as an active participant in your healthcare!
---
Soa Yee Tsung, M.D. & Jaya Virmani, M.D.